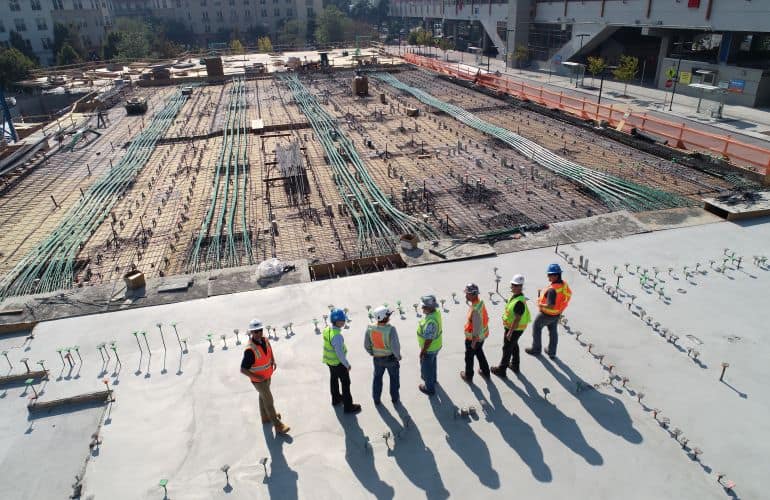 Civil Construction
Civil Construction is the creation of infrastructure involving anything to do with water, earth or transport.
It is a branch of Civil Engineering involved with the maintenance, design and construction of both natural and physically built environments such as roads, railways, buildings, water reservoirs, subdivisions, airports, bridges, sewer systems, tunnels and dams.
The industry consists of the individuals, companies and other interested parties who are involved in the planning, creation and designing of our infrastructure.
Work performed in the industry
Tasks performed in the industry include the planning, creation and maintenance of public infrastructure – basically anything that will make the lives of people easier. These include:
Liaising with governments, clients and other professionals
Studying, evaluating and investigating the land and building sites suitable for the possible creation of infrastructure
Adhering to the guidelines created by government, local bodies and clients when planning, creating and maintaining infrastructure
Creating infrastructure plans and having these approved by governing bodies and local authorities
Creating cost estimates and contracts
Tendering the contracts and hire contractors
Supervising and monitoring the construction of the infrastructure to ensure it matches the plan
Jobs in the Civil Construction industry
There are a wide variety of careers available in the industry and these include:
Civil Engineers
Supervisors
Site management
Demolition staff
Road Markers
Concreters
Welders
Rollers
Dump truck operators
Project managers
Civil labourers
Traffic management
Electricians
Compactors
Loaders
Construction management
Excavator staff
Steel fixers
How can I enter the Civil Construction Industry?
There are three main pathways you can take to gain access to the industry.
Trade – This is the entry level, suitable for individuals who enjoy being hands-on, using machinery and being physically active. It is done over three years by completing an apprenticeship or traineeship, or by completing a professional Certificate in Civil Construction.
TAFE – This is a suitable level to start at for individuals who enjoy a mixture of both physical and management type work. It involves completing a Diploma in Engineering Technology over two years and allows you to work as a Project Manager, Estimator or as another type of manager.
University – This is a suitable entry level for individuals who enjoy academic subjects such as mathematics and physics and who wish to become Civil Engineers. It involves completing a four year university degree and gives you the opportunity to undertake senior management roles in the civil construction industry.
All our building projects
We use Jurovich Surveying on all our building projects. Fast, efficient and affordable service. Highly recommend using the team at Jurovich Surveying.
Luke Mason
Prompt, accurate and reliable
We have used Jurovich Surveyors for all of our work and found them prompt, accurate and reliable. I would recommend them to anyone and we will continue to use them ourselves. They gave us what we asked for every time without any argument or compromise in an easy to read format and CAD file.
Rex Randell
Image: Scott Blake
Back to FAQ

Back to FAQ