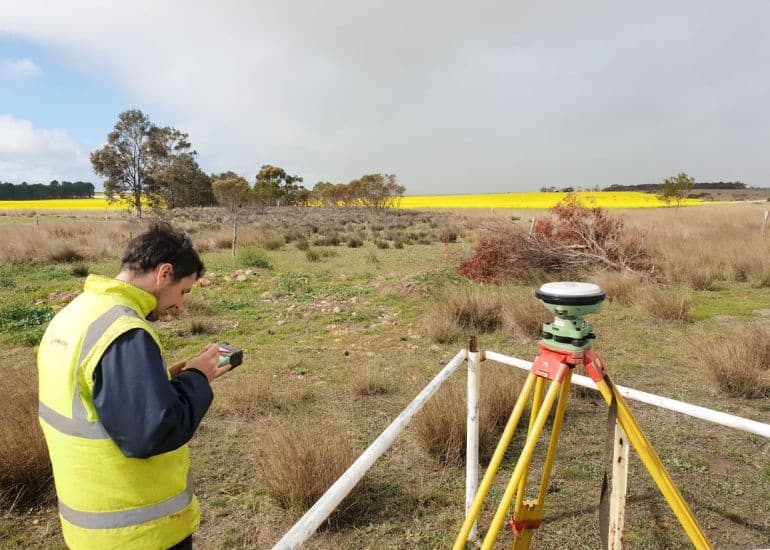 What Do Land Surveyors Do
Land surveyors assess the surrounding terrain and landscape for the purpose of development.
They commonly use specialised technology and equipment to do this as many of today's development, subdivision, building and tunnelling projects are so complex. This complexity combined with the sheer scale of some projects means that extremely accurate surveying data is required to ensure no mistakes are made.
Where And How They Operate?
The role of land surveyor involves both working out on project sites and back in the office.
While out on a project site, surveyors will perform a range of mathematical measurements to gather the information necessary to complete a detailed report and map of the land. They will map out distances, heights, slopes and features which will allow architects and builders to design, develop and build on the site.
Land surveyors use modern equipment such as Total Stations, which are basically electronic theodolites with built in electronic distance meters, to measure and capture data that will later be downloaded into mapping software back in the office. They also physically place pegs and tape to mark out the site as well as take plenty of photographs.
Back in the office, the data is used to create detailed maps for those involved in designing and developing the site. These surveys help determine what construction is possible given the lay of the land.
Why Is Land Surveying Important?
Land surveyors are a crucial link in the land development process. Without them we would be unsure of where to build structures and the infrastructure needed to support them.
They work closely with other professionals in the building and development industry, such as architects, geologists, builders and engineers to determine what is possible on any given site.
When Are Land Surveyors Needed?
There are many situations when you may be required to seek advice from a land surveyor.
Residential Sector
In the residential sector, they are used when building houses, subdividing properties, strata surveys and re-establishing boundaries to ensure clarity between neighbours. They assess the land to ensure buildings will fit, are designed to suit, that boundaries are correct and that all local council guidelines are followed.
Commercial Sector
In the commercial sector, land surveyors are involved early in developments such as road works, tunnelling, mining projects, high rise buildings, shopping centres, large strata projects and so on. They are usually one of the first professionals on a project site and the data produced enables others to carry out the design, earth moving and construction phases.
Back to FAQ

Back to FAQ