Hydrographic Surveys
Remote Control Boat for Water Surveys
Our surveyors are trained operators of remote control boats perfect for hydrographic surveys of ponds, lakes, rivers or any smaller body of water.
We can accurately map the water depth, underwater terrain and features, as well as shoreline shape and features. This data and mapping is important for planning, development, construction, dredging, marine navigation and other related activities.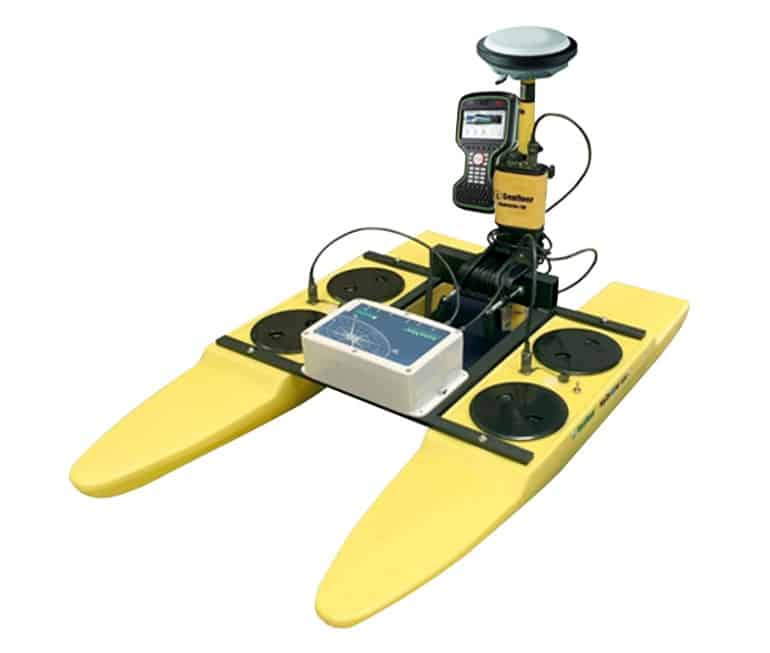 Applications for Hydrographic Surveys
Inspection and survey of:
Ponds
Lakes
Rivers
Dams
Mine sites
Water treatment plants
Contaminated bodies of water
Why Choose Us for Hydrographic Surveys
Our small unmanned survey boat enables easier access to contaminated bodies of water in places such as mine sites and industrial areas.
Being remote controlled means that water surveys can be carried out safely and accurately by one operator.
It satisfies highly professional hydrographic survey / bathymetric survey requirements and the results can be tailored to suit your specific project requirements.
An affordable solution over much larger water survey equipment and methods.
Jurovich Surveying
Please get in contact to discuss your project and arrange a quote. Jurovich Surveying has offices in Perth, Sydney and Adelaide.