Utility Locating, Concrete Scanning & Mapping Services
Jurovich Surveying provides accurate and cost effective underground utility locating services. It's the best way to ensure safe excavation with no expensive mishaps and delays.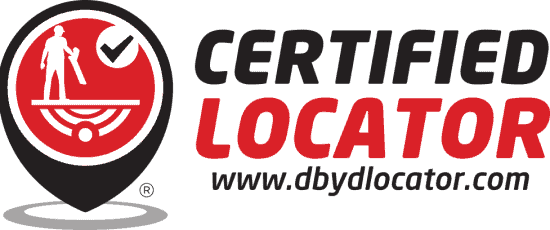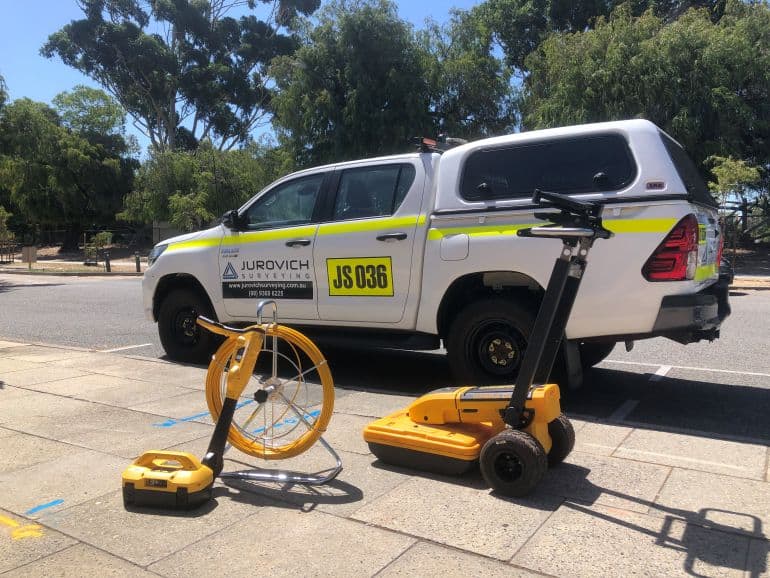 Utility Locating, Concrete Scanning & Mapping
Jurovich Surveying has DBYD certified locators and industry accredited concrete scanners with over 10 years industry experience. We cater for a variety of underground utility investigations ranging from engineering design applications, to complete utility investigation for construction works including non-destructive vacuum excavation to expose underground assets.
We invest in our people to ensure our clients receive the best outcomes. This includes nationally accredited GPR and DBYD approved training courses, experience with using various vacuum excavation units. Additionally our staff attend subject specific training sessions, with utility asset experts.
Capabilities and Deliverables
Concrete scanning 2D & 3D mapping.
Identification of reinforcement bar information, conduits, post tension cables, voids, slab thickness.
Utility locating to AS5488 standards.
Utility mapping with Survey pickup.
Non destructive vacuum excavation for visual verification of underground assets.
Ground Penetrating Radar 2D & 3D (GPR).
Digital modeling of underground utilities.
Access chamber & pit investigation reports.
Deliverables Provided in PDF, DWG formats.
Get in contact with Jurovich Surveying. We have offices in Perth, Sydney and Melbourne.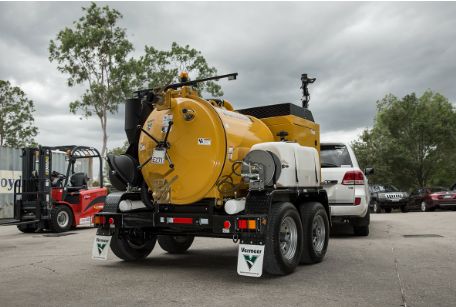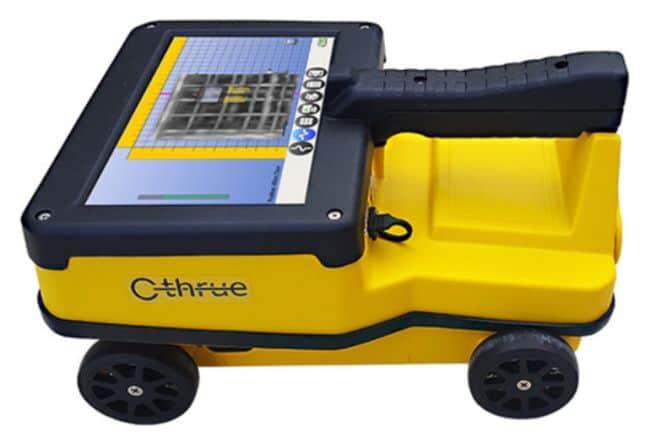 Before You Dig – 5 P's of Safe Excavation
We recommend that all excavation should have the underground services potholed and verified to AS5488-2022 Quality Level A standard prior to any excavation using the 5 P's process.
PLAN
PREPARE
POTHOLE
PROTECT
PROCEED

1. PLAN
To ensure a safe project, it's important to have the necessary information and submit a BYD inquiry at least 2 business days before commencing the project.
2. PREPARE
Review the utility plans and reach out to asset owners for assistance needed. Also, identify on-site asset indicators like pit lids, marker posts, and meters. Jurovich Surveying is a DBYD Certified Locator who can use specialised electronic equipment to help locate assets.
3. POTHOLE
In order to accurately pinpoint the location of all underground infrastructure, potholing is recommended, if allowed. It's very important to follow the asset owner's specified method as outlined in their plan and supporting information.
4. PROTECT
After potholing, take measures to safeguard the infrastructure, such as informing all personnel on-site, setting up barriers, and/or clearly marking the location of the exposed infrastructure.
5. PROCEED
Prior to commencing excavation work, it is important that the above 4 steps of Plan, Prepare, Pothole (if permitted), and Protect have been implemented.
What is Utility Locating?
It is the process of finding and identifying underground utilities such as gas, water, sewer, electric, and telecommunications lines. It is an important step in any construction project to ensure that the work is done safely and without damaging any existing infrastructure.
Utility locating involves using specialized equipment to detect the presence of underground utilities. This equipment can be used to locate both active and inactive utility lines. The process also includes marking the location of these lines so that they can be avoided during excavation or other construction activities.
Underground service locating is a critical part of any construction project as it helps prevent costly mistakes and potential safety hazards. By using this technology, contractors can ensure that their projects are completed safely and efficiently while avoiding damage to existing infrastructure.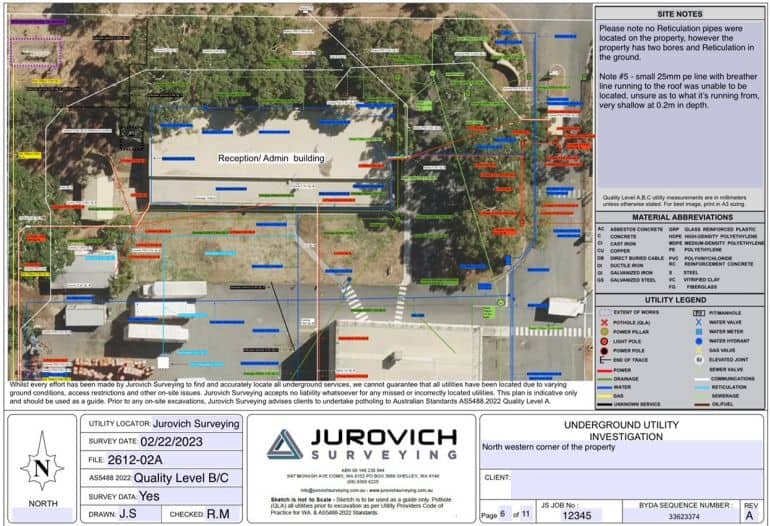 How Is Utility Locating Performed?
Utility locating can be done in several ways. Ground penetrating radar (GPR) is one of the most common methods used for underground service locating. Other methods include using electromagnetic locators, acoustic listening devices, concrete scanners and vacuum excavation.
Each method has its own advantages and disadvantages depending on the type of utility being located and the environment it is located in.
Benefits
SAFETY – Mapping all existing underground cables, pipes, lines and tanks prior to any excavation work, greatly reduces the safety risks for workers and the community.
COST – By accurately locating existing utilities, contractors can avoid expensive repairs due to accidental damage caused when digging or building.
TIME – Helps to properly manage project timelines by avoiding any delays caused by unexpected utility line issues.
LEGAL ACTION – Reduces the risk of legal action due to damage caused by negligence or ignorance of existing utility lines.
Get Fast Results
Subsurface utililty information can be made available quickly as maps, diagrams, 2D and 3D models, depending on your needs. The ground can also be physically marked out as agreed.
Jurovich Surveying
For all underground utility locating, concrete scanning and mapping services, please get in contact to discuss your project and arrange a quote. Jurovich Surveying has offices in Perth, Sydney and Adelaide.