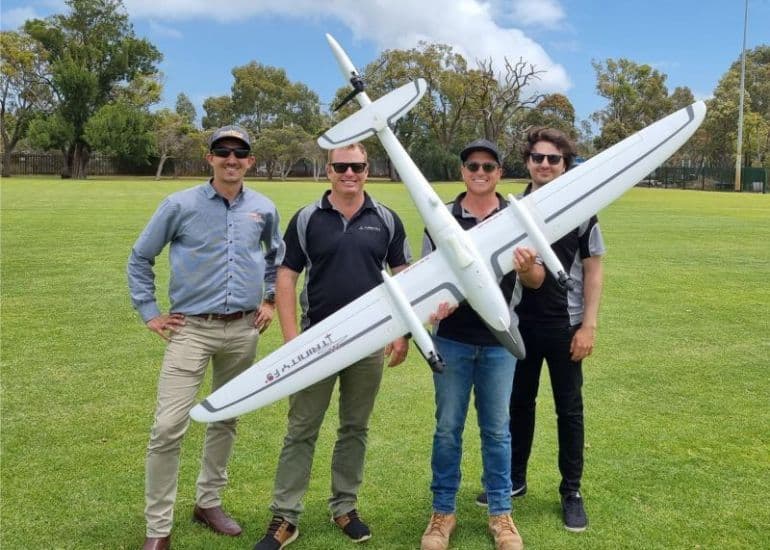 Trinity F90+ VTOL Surveying Drone
Another day at the office! Here we are taking ownership of the new Trinity F90+ VTOL surveying drone from Position Partners. A big thanks to Francois for the thorough handover.
This is the benchmark for accurate, long range, survey grade aerial mapping and we are already putting it to good use with our clients around Australia.
It boasts a range of features:
Safe and efficient vertical takeoff and landing (VTOL)
Flight time up to 90 minutes
Intuitive remote control so surveying work is completed quickly
Designed for highest industry standard surveying results
Jurovich Surveying
Our survey teams operate all over Australia from our offices in Perth, Sydney and Adelaide.
Find out more about our aerial surveying and mapping.
Back to news

Back to news