The British Antarctic Survey team have created Bedmap2 which used decades of data, including images from NASA's Ice, Land and Cloud Elevation Satellite (ICESat) and from Operation IceBridge, to create a stunning and detailed map of what exactly is under the ice in Antarctica.
Why?
Antarctica's ice is constantly moving towards the sea, forced on by its own sheer weight. Scientists are concerned with tracking its movements, as well as measuring how thick it is, in order to develop an understanding about how Antarctica will cope with climate change.
The ice, which is in some places three kilometres thick, covers a varying landscape of bedrock. With the creation of Bedmap2, scientists now have access to information they can use to help predict how much the ice movement will contribute to rising sea levels due to environmental changes.
Operation IceBridge has helped to contribute to the data now found in Bedmap2 by using an ice penetrating radar instrument, which sends signals down to the bedrock and measures the angles and how long the waves take to bounce back. These signals were analysed to provide information on the depth and layering of the bedrock, to calculate ice volumes.
Antarctica With Ice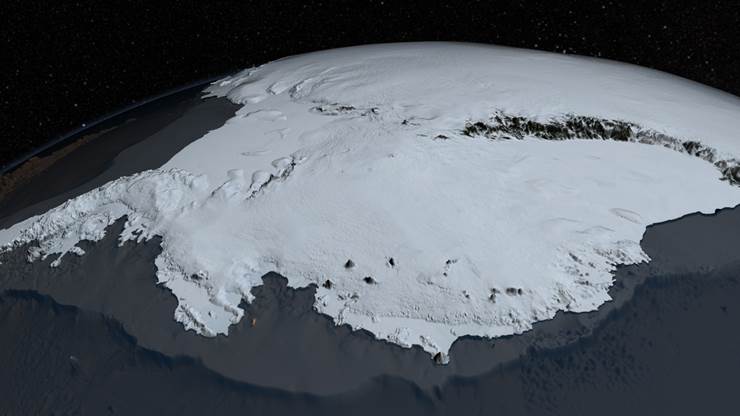 Credit: NASA's Goddard Space Flight Center
Antarctica Without Ice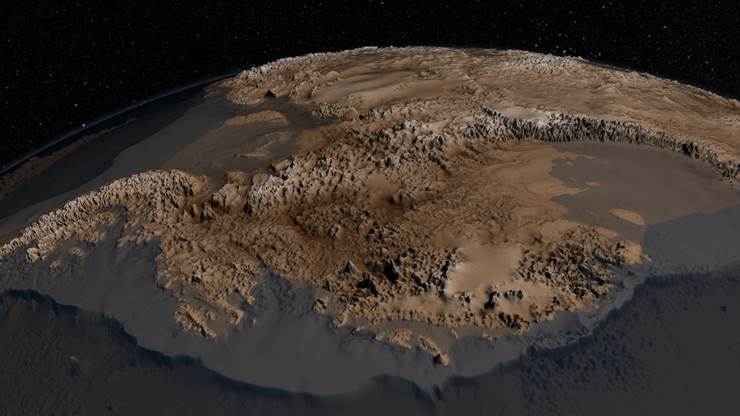 Credit: NASA's Goddard Space Flight Center
Jurovich Surveying
We don't do any surveying work in the Antarctica as we much prefer the climate here in Western Australia 🙂 That aside though, this is an incredible achievement that bodes well for gaining an even greater understanding of this planet.
If you feel that your surveying project doesn't warrant the involvement of NASA or the British Antarctic Survey team but still needs a highly professional WA based surveying team, then please contact us. We specialise in resources & infrastructure, commercial and residential surveying.
Learn more about this topic on the NASA website.
Back to news

Back to news