Search Rescue UAV
A start-up venture from Spain won the 2015 European Satellite Navigation Competition (ESNC) with its Search Rescue UAV entry named Poseidron.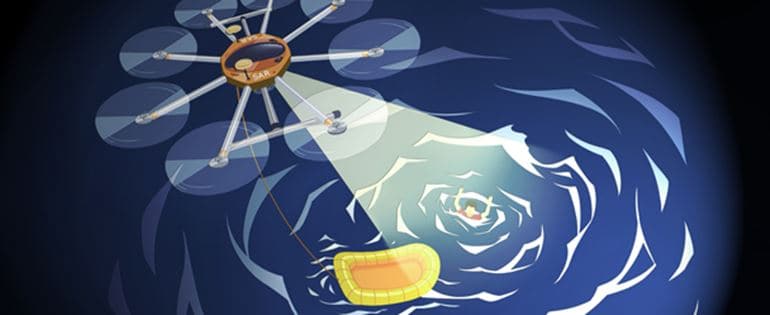 Faster and More Cost Effective
Awarded the grand prize out of 29 other winners from the ESNC and from a total of 515 entrants, Poseidron demonstrated to the judges that its faster and more cost effective that other search and rescue UAVs.
Many Features
Poseidron is able to be launched in all weather conditions from a platform or a ship and uses thermal cameras along with the European positioning service EGNOS to identify and transmit details of people in the water. As it can carry up to 70kg in weight, its able to hold an inflatable life raft which it can deploy to the people it finds.
Applications
Sincratech Aeronautics, who created this multicopter, hope that their invention will be able to save people who become shipwrecked during illegal immigration attempts or those who fall overboard during regular sailings.
Jurovich Surveying
Read more about our use of UAV's for surveying. Please contact us for assistance with any surveying projects around Australia.
Back to news

Back to news