Perth residents and critics have mixed emotions about the design of a new opera house called The Arc, created by aspiring designer Shane O'Riley.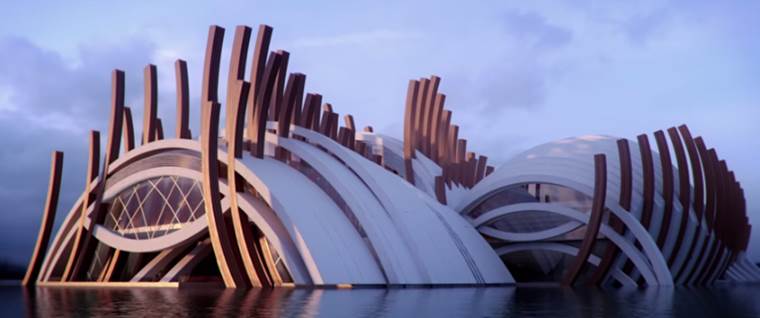 With critics likening the design to 'six nuns in a rugby scrum' and 'a bony fish,' O'Riley says he envisions his design to provide visitors with the opportunity to experience being what it is like to be inside music without hearing a sound.
Experience The Arc
Elizabeth Quay
Planned for a parcel of land on Elizabeth Quay earmarked for showcasing Aboriginal art and cultural experiences, Perth's proposed opera house features a concert hall with seating for 1200, a restaurant, art gallery and an outdoor amphitheatre.
WA Government's thoughts…
Local critics and academics have said that it looks too much like a city defining building and with a proposed budget of $1.2 billion; WA Premier Colin Barnet says it is unlikely to ever reach the development stage.
O'Riley however disagrees with critics and says that there is too much focus on sporting prowess to the detriment of cultural celebration and that Perth is running the risk of becoming a slum of the future with its mismatch of architecture.
Jurovich Surveying
Infrastructure & construction surveyors based in Perth and operating all over Western Australia. Please contact us.
To find out more about Perth's possible new concert hall.
Back to news

Back to news