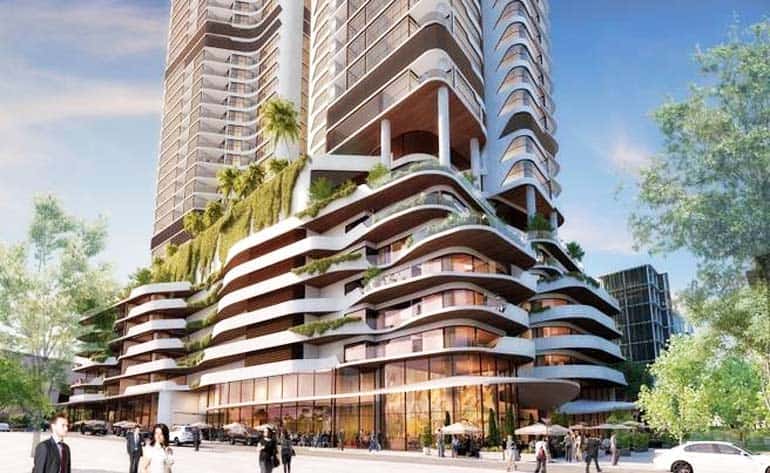 Image: West Australian Newspaper.
Perth's CBD has taken another step forward with the plans for Kings Square 6 being lodged with the Metropolitan Redevelopment Authority. Plans show that this proposed seven staged project will spread over one hectare, including twin apartment towers.
563 Apartments plus Retail
With the twin towers having 42 and 48 storeys, they will collectively offer 563 apartments, with retail space available on the ground floor. The other parts of the development will include spaces for commercial tenancies including Royal Dutch Shell, HBF and John Holland.
Living in the Perth CBD
The twin tower design came out of a competition run by Seven Entertainment, which own the site of the proposed new development. Perth's Lord Mayor Lisa Scaffidi has said that this project will help create a place for people to live within Perth's CBD, where there currently are limited opportunities for residential accommodation. She believes that this will help boost the viability of all the small businesses which have moved into the area.
Jurovich Surveying
This is one more step along the way to much denser living conditions in Perth's main centres.
For any residential or commercial or large scale surveying for resources & infrastructure projects, please contact us.
Back to news

Back to news